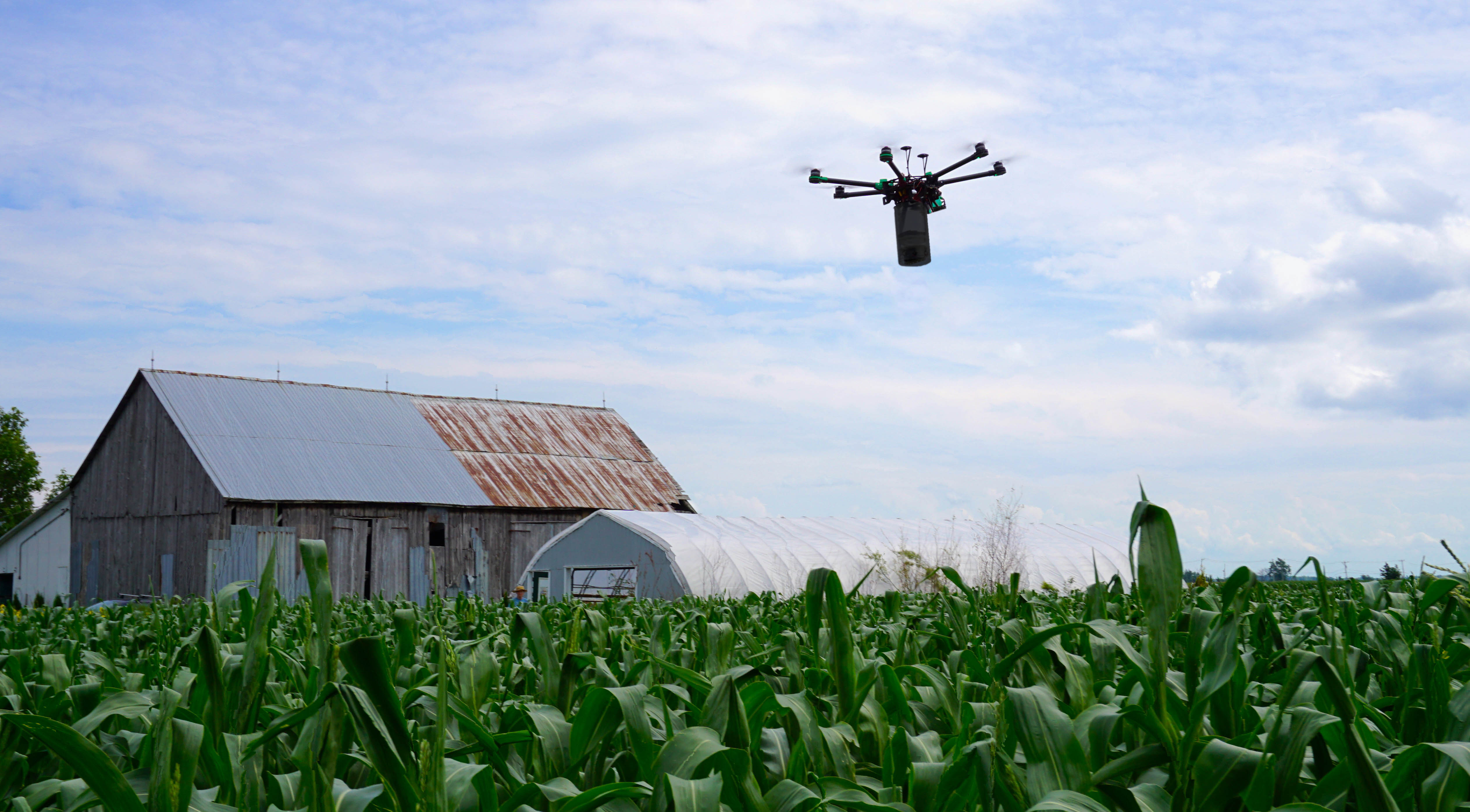 Innovations
Canopée pushes technology to its limit to allow the evolution of a better management of the environment.
We have been working for two years with Canopée on a UAV application of parasitoids (Trichograms) to control corn borer in order to eliminate or reduce the use of chemical pesticides on agriculture. Throughout the project, Canopée was very present, responsive to our questions and our ideas, giving the feeling of a real collaborative work. We are particularly pleased with this collaboration which brings to Anatis a wind of modernity, what we were looking for. A big thank you to the team of Canopée for their professionalism and their availability.

The Canopée team has a unique expertise in the field of precision farming. We are delighted to do business with this team of professional and qualified experts.

We were impressed by the drive and ambition of the Canopée team. We collaborated with them on a corn borer predator application project and on a high precision microtopography project. They had enough leadership to form a team of agronomists, entomologists and land surveyors to advance in unchartered territory. We look forward to their future projects - they show much promise for our needs.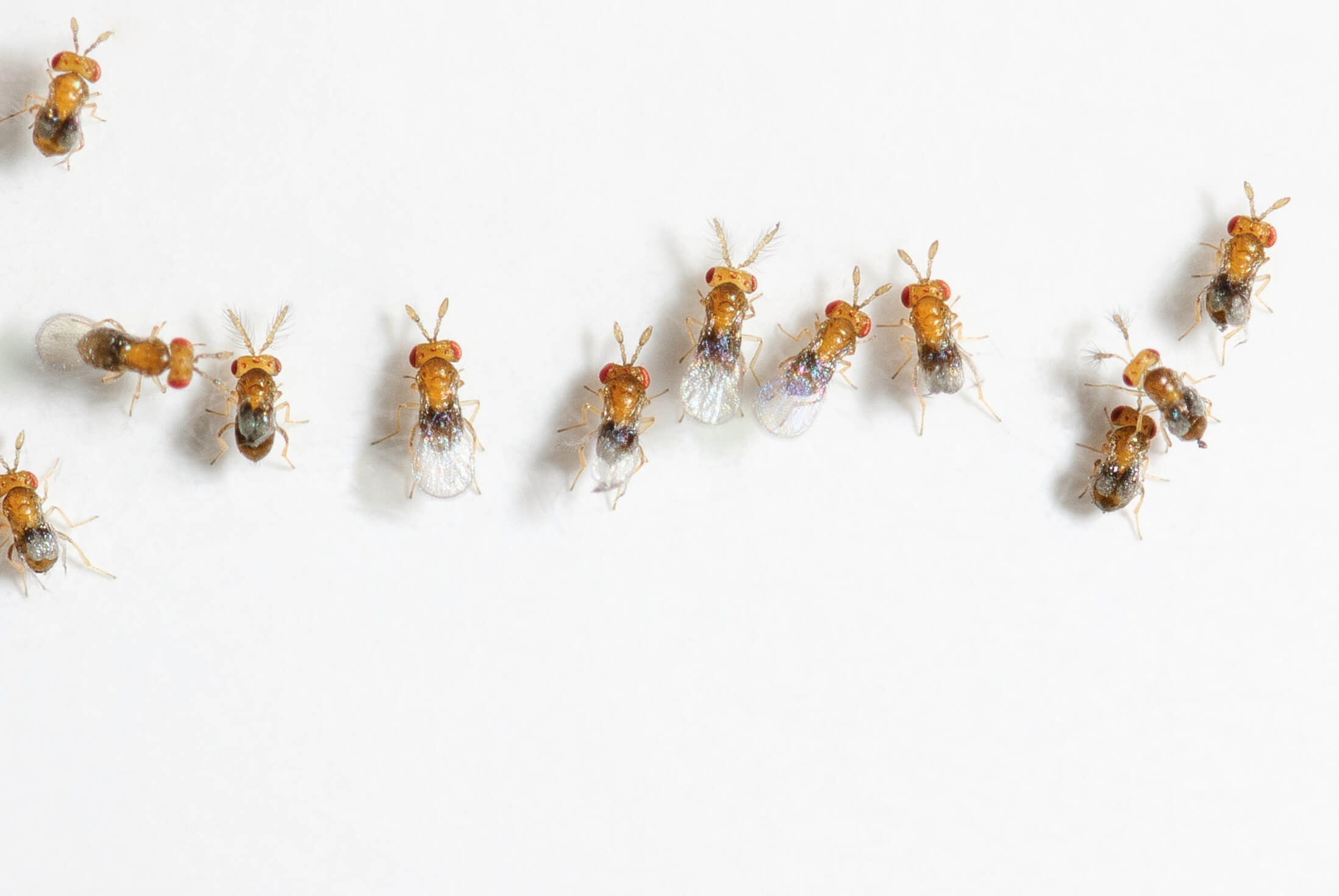 Precision Pest Management:
Canopée is developing a complete dronautic platform for high-precision agricultural spreading. This research and development project, a world first, is conducted by Canopée in conjunction with MAPAQ, Anatis Bioprotection, l'IRDA, École de Technologie supérieure, CRSNG, ARA Robotique and many other partners.
The first two phases of this development project, conducted in 2016, focused on improving current methods of releasing beneficial insects to control pests. Experimental spreading from the new system allowed for the accurate release of trichogramma on sweet corn fields to control corn borer.
This use of Canopée's new UAV application system allows producers who already use other insect release methods to save costs and increase their biological control efforts. Moreover, thanks to its complete support of the process by the Canopée team, this new method of releases by UAV will provide the opportunity for producers - agricultural or forestry - to integrate bioprotection into their process, replacing the Use of pesticides.
Release of trichograms by drone in the biological control of corn borer.
A research project led by:
Anatis Bioprotection, IRDA
Partners:
MAPAQ - Center of Quebec
ÉTS / NSERC
ARA Robotics
FQPFLT
Bonduelle
Specialties Lassonde
CEROM
Thanks: Papeterie Saint-Armand
Application of trichogramme ¹
Counting and analysis of plant height
Counting crops at high levels of accuracy on the ground takes a long time. Even manual counting from images can become dizzying and can not provide reliable results.
To solve this problem, an algorithm has been developed to automatically count crops using specialized image analysis software. The resulting number of crops can be supplied in different files formats and can be imported into any GIS viewer.
-------------------------------------------------------------------
In corn, for example, plant height can be an indicator of yield and other parameters because it is strongly influenced by soil, temperature and light intensity.
To solve this problem, we developed a comparative analysis method to evaluate the height of the plants by comparison in visible and infrared imaging. The result is provided as an elevation map